Calling all CF Kids and Caregivers–CF Yogi needs your help!
We've spent the past year collaborating with Johns Hopkins CF Center and Beam to build Beam CF Youth — an AMAZING online resource for CF Families! It's full of fun activities (including Kids Yoga!) so that CF Youth can start building positive habits around exercise that will help them as they grow up.
This summer, we need as MANY CF Families as possible to try it out, and tell us what you think! The Circle-of-Care Grant from Vertex that funded this project for its first year is now coming to a close, and we need your help to spread the word about Beam CF Youth in the CF Community and get a ton of families with CF actively using it this summer!
Your participation will help us evaluate what we've made, so we can apply for more grants to keep building on it in the future, with the goal of making it permanently available as a resource for CF families! We're particularly looking for CF kids between the ages of 4-12 years old to participate. It's completely FREE to join and you can get started here right now, just follow the steps in our quick CF Youth sign-up guide!
Finding JOY in physical activity during childhood can have an incredibly positive long term impact. Kids who find the joy in movement are more motivated to keep active because it's fun… plain and simple!
We have loads of different activities on Beam CF Youth that kids can try out to discover what sparks joy and keeps them moving, planting the seeds of an active lifestyle early. Be sure to check out our gamified activities with CF Dad Kevin of PlayFormance Fitness – they are a blast – and a great way to get kids practicing all sorts of skills without ever mentioning the word "sports" or "exercise"! (Pro tip: They make great rainy day activities, too.)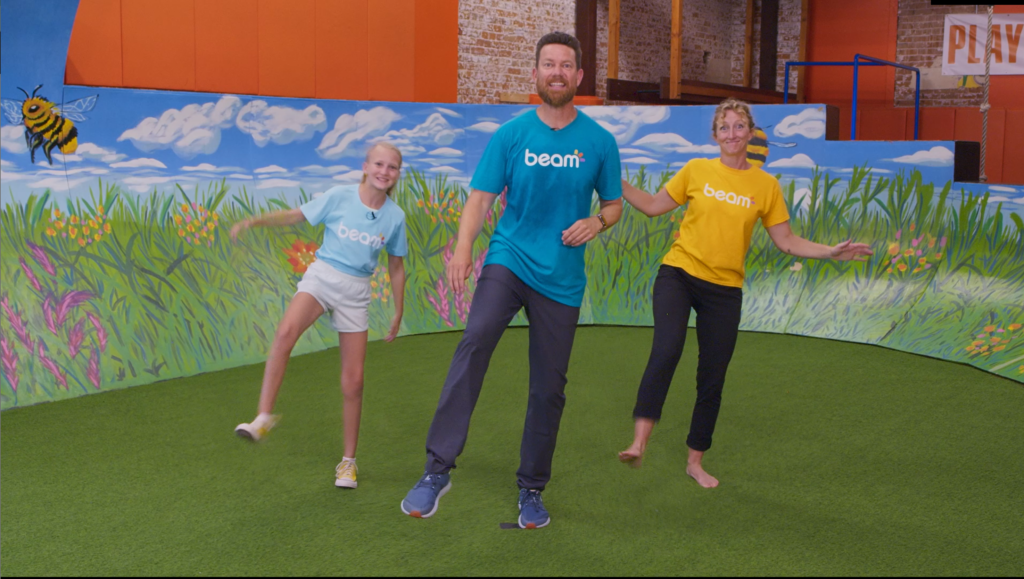 "Shake It Off" with Coach Kevin of PlayFormance Fitness
Patients and parents without access to a PT are often left without guidance of how to build physical activity into the complex daily life of a CF family, and have to figure it out on their own. We collaborated on this project with Pediatric PTs from Johns Hopkins CF Center and elsewhere to help make PT-informed guidance available to ALL families with CF, regardless of where they live!
On Beam CF Youth, you'll find some fun games and activities designed to help kids with CF explore their breath and build skills that are helpful for airway clearance, PFTs, and more!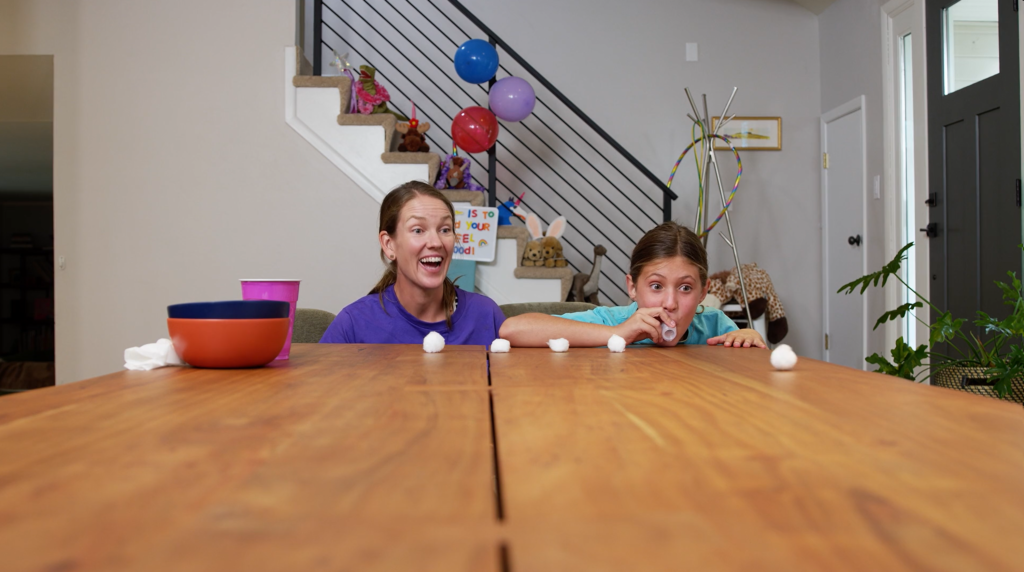 Check out Breathing Games with Abby Good, PT from Children's Hospital Colorado
It's easy to go on auto-pilot during treatment sessions… why not try shaking things up with some activities designed to optimize the time spent in the vest? We've got an awesome Kids CF PT who put together a series of short "Vest Session" videos that can help stave off boredom while getting the kids some exercise at the same time. It's a win-win!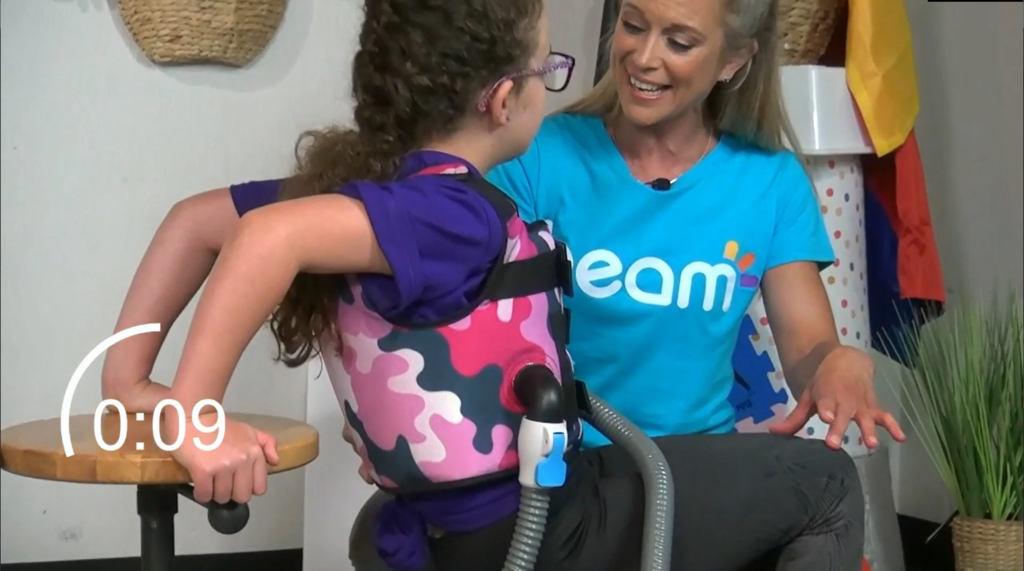 Vest Session – Strength with Liz MacIntosh, CF Pediatric Physiotherapist
CF Yogi now has over two dozen Kids Yoga classes on Beam CF Youth! Life with CF can be a roller-coaster, and CF Yogi's yoga instructors – who have lived it themselves – have put together some incredible kids yoga classes to help get the next generation started off on the right foot.
Adults with CF have discovered that a consistent yoga practice helps in the daily management of life with CF. It not only builds physical strength, balance, and flexibility, but the emphasis on breathing and mindfulness has a positive influence on mental health and life satisfaction overall. What would it be like if CF Kids could start learning these mindfulness and emotional support practices at a younger age?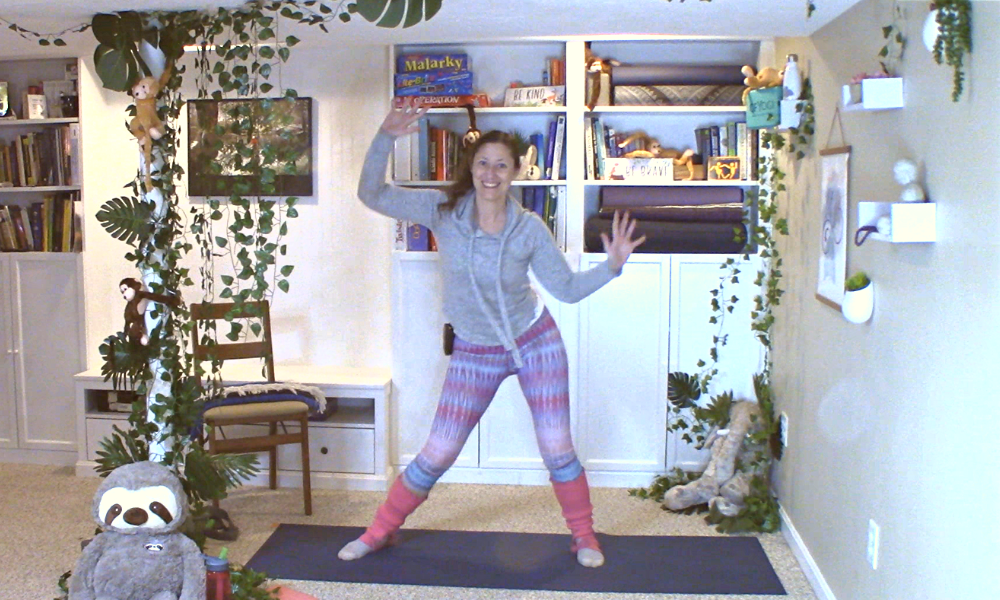 "Adventure Yoga: Swim with Fish" with Heather Brown, Yoga Teacher and Adult with CF
P.S. In July and August, participants will also be invited to interactive monthly "parties" hosted by our friends the DistrACTORS, where kids with CF (and their siblings) can connect in a safe online space. Sign up now and stay tuned for more details!
Sign Up now for Beam CF Youth and enjoy Kids Yoga & more — all summer long!
Sign up now and use this free online video resource as much as you can through the end of August! Your participation will help us evaluate what we've made, apply for more grants so that we can keep building on it in the future, and make it permanently available as a resource for CF families!