Since people with CF can't safely share the same physical space (due to the threat of cross-infection), our virtual yoga studio reaches people in their own spaces in their own homes. We've created our program with the intention to bridge that physical distance any way we can.
CF Yogi's virtual yoga studio lets students and teachers communicate with each other in real time. Let's walk through the technology setup, and the experience of taking a yoga class in a virtual space.
First Things First: Prep Your Tech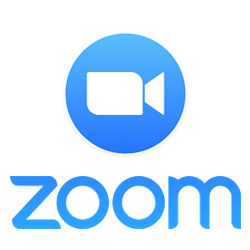 For the best experience, you'll want to join us from a device with a video camera and microphone, so that we can both see and hear you (like a laptop, iPad, or smartphone).
We are using Zoom as our videoconference platform, and it works with all of the above devices. We highly recommend heading over to zoom.us and creating a free account linked with the same address you used to register for CF Yogi. Download and install the mobile app for your Apple or Android device, or the desktop client for your laptop. Sign in from your device, test your audio and video, and you should be all set to join your first class!
Watch Your Inbox for your Welcome email
Once you've registered for CF Yogi, keep your eyes peeled for your CF Yogi welcome email (it should arrive within 1-2 hours after registration). This email contains information on how to log into the Member Portal, which is the hub where you'll find class schedules, archived video, and links to more CF Yogi members-only goodies. If you haven't received your welcome email after a couple of hours, email us at hello@cfyogi.org and let us know so we can help you out.
Make sure to add hello@cfyogi.org to your contacts or safe senders list so that our emails get through! This is important so that future class invitations get through, too.
Find a class you want to join, and hop on in!
New classes are added to the schedule every month. You can find them by logging in to the Member Portal and navigating to the Class Schedule page, and we'll also send out email announcements when new monthly classes are added to the class schedule.
When you find a class you want to join, you can register in advance to receive an email with your link to join the Zoom meeting directly, as well as links to add the class to your Google or Outlook calendar. We highly recommend pre-registering, adding the clss to your Google or Outlook calendar, and setting your reminders so you'll be sure not to forget!
But if you forget to pre-register, or prefer to just log in to the portal on the day of class, you can join the Zoom meeting directly from the class page.
Joining Your Yoga Class
Follow the Zoom meeting link (in the Member Portal class page, Zoom registration confirmation email, or your calendar appointment). This link will open the meeting in your Zoom app or in your browser.
When you arrive in the room, your microphone should automatically be muted. This is to reduce any audio feedback, and keeps the virtual meeting space from becoming an echo chamber! As a general rule, keep your microphone muted unless you want to speak, and then feel free to unmute yourself. As long as you're not interrupting anyone else, don't feel you have to raise your hand…. the teacher can't necessarily see everyone who is in the room!
A broadband internet connection is highly recommended, since video does take a lot of bandwidth. If your connection gets sketchy during class, try turning off your video camera (so you can still see us, we just can't see you). That can take a big chunk out of the demand you're placing on your device and internet connection.
The Virtual Studio Experience
Take a few minutes to get situated when you first arrive (the actual class will start about 10 minutes after the meeting start time). Create a space for yourself where you have some room to move, a good wi-fi signal, and minimal background noise.
Orient your screen and mat in your space so that you can best see the teacher in a variety of potential poses. A mat is not required, but helpful. A hard floor with a yoga mat gives you the best balance of stability and cushioning. A yoga mat on a cushy carpet is squishy, but not as stable for balancing on. (A towel instead of a mat on a carpeted floor can sometimes work better.)
The teacher will greet people as they arrive in the room, and point you in the direction of any props or resources you'll need for class. Depending on the teacher and class of the day, this might include:
Props: like a blanket or towel to sit on or cover yourself with, a yoga block or sturdy water bottle to bring the floor up to your hands in certain poses, or a long strap to improve stability or sensation in certain poses.
Pre-class poll: a quick survey about what you're feeling that day in your body and what you need in your yoga practice. This is more likely to be necessary in larger classes where the teacher can't necessarily see or talk with everyone in the room.
Music: a link to a Spotify playlist that you can use to create atmosphere in your home studio space. (The virtual studio doesn't play well with music piped in from the teacher's space… it competes with their voice and causes audio loss.)
Within Zoom, you have the option to change what you see on your screen. You can choose between "Gallery" view (where you can see a bunch of different talking heads in smaller windows) and "Speaker" view (where you see only person currently talking, in a large window). "Gallery" is nice before and after class so you can chat and recognize friends. "Speaker" view is usually best for the actual class.
Before starting class, the teacher will ask about any physical considerations you need for your practice that day (either verbally or through the above poll survey), so that they can offer you some options or modifications during class.
Class Structure
The teacher will formally start class, introducing themselves and giving a high-level overview of what you'll be doing in class that day. You might hear the teacher mention that they're starting the recording – the recording will be in "speaker view" so that only the teacher will be shown.
During class, if you have questions or are unsure about whether you're safely aligned in a certain pose, you're welcome to unmute yourself and ask. The teacher can't see you or monitor the chat window during class, so your voice is the best way to get the teacher's attention.
That said, if you do unmute yourself, the recording will be in "speaker" view and so you will be visible on the recording that is available to other registered CF Yogi students after class. If and when we edit our classes for posterity, we'll edit those bits out so you don't have to worry about video of yourself getting loose in the wild. 😉
After Class Open Chat
Just as the social element is key in a physical yoga studio, so it is in a virtual one! After class you're welcome (encouraged, even!) to ask questions and mingle for a bit. (That's why we've scheduled 90 minutes for classes instead of 60… so we have time to chat before and after the meaty part of the yoga class). But we get that sometimes after savasana and the final "namaste" you're in a good head space and just want to slip out quietly… and that's totally OK, too.
If you do stay to chat, be respectful of other people who may wish to speak. CF Yogi is a safe space, free of judgment, expectation, or competition — where all should feel welcome and supported. Please keep conversations confidential unless you've received explicit permission from the speaker to share something they said outside of the CF Yogi circle.
Remember, you can always connect with your fellow CF Yogis in our private facebook group (that link is inside the Member Portal) to continue your conversations!
Post-Class Feedback Survey and Video Recordings
After you complete a class (either in person or with a recording), we'd love it if you could complete our post-class feedback form (linked in the Member Portal). This helps us determine which classes our community found most helpful, so we can make sure we're editing the best classes for YouTube.
Feel free to leave a comment in these forms if there's a particular pose or sequence that you found helpful — we'll put up shorter, targeted videos on our channel as well as complete classes. Classes that get high ratings and recommendations will be "nominated" for inclusion on YouTube, or even someday as topical courses that may live as perennial content on our website or on other content partner websites. You
The more feedback we get, the better idea we'll have of what our community finds helpful, and the more valuable our content will be. 
Last But Not Least: Keep. Showing. Up.
The benefits of yoga are greatest when you have a regular yoga practice.
Many of you know this already… an overwhelming majority of you indicated during registration that you wanted to practice yoga at least once a week, and that one of your biggest challenges is motivation and accountability.
We'll do everything that we can on our end in order to help!
Our teachers will do everything they can to encourage you and to help you recognize your progress.
We'll send invites with calendar appointments and reminders.
We'll make class recordings available so you can practice in your own time.
And we'll work on our plans for growth, so that we can add more classes at different times (e.g. Weekday morning, Sunday afternoon).
But one thing that we can't do, is make your commitment for you. You're the only one who can choose to keep showing up. To choose to keep your priorities where you want them to be. To choose to create the space in your life for yourself…. and the things that make you happy and healthy.
We'll be right here beside you, every step of the way.
Did We Forget Something?
Let us know if you have a question you don't see answered here!
We'll keep updating this post as we work the kinks out of our class hosting process!