When we started CF Yogi one year ago this week, it was just a dream we launched on a wing and a prayer. With the support of the CF Foundation's Impact Grant behind us, we held our first event on January 1st 2019 unsure of what our CF community's response would be.
So when our first event, the New Year's Day Yoga Jam, was attended by 36 people, we knew we'd struck a chord. As word began to spread, our numbers grew, as did demand for more classes. By May, the Boomer Esiason Foundation stepped up with financial support that enabled us to double our classes to twice per week and hire our 5th instructor.
"Learning from someone with CF makes me feel more comfortable and confident. It's ok to cough!!!"
When Myra and I were laying out our goals for our first year, we hoped to have 100 or 200 people sign up for CF Yogi in the entire year. We had 100 people signed up within THREE DAYS of our registration opening. And as of right now, we've had over 800 people walk through the "doors" of our virtual yoga studio, and register for our program. You all blew the roof of of our expectations!
Impact Metrics for 2019
In our mid-year progress survey, participants shared their thoughts on what impact they'd seen from their yoga practice, and we are amazed that so many were already seeing yoga make a difference in their lives!
"It's gentle enough I'm not constantly hacking, but also "rigorous" enough that I can tell it's making a difference."
Participants reported physical, mental, and personal improvements in their lives from their yoga practice. 98% of respondents saw improvement in Relaxation, 95% saw improvement in their Flexibility, and 95% saw improvement in their Peace of Mind. 88% saw improved Strength and Balance. And 80% even saw improvement in their Lung Function!
Percentage of participants reporting improvements:
There's a lot more that we learned from this survey, too — see the full highlights on our data dashboard here.
It's obvious from this feedback that yoga really does make a difference in the lives of people with CF — but it is important to keep a regular yoga practice in order to see those benefits. So in this survey we also asked what we could do to help people make yoga a regular part of their lives.
Growing our Impact in 2020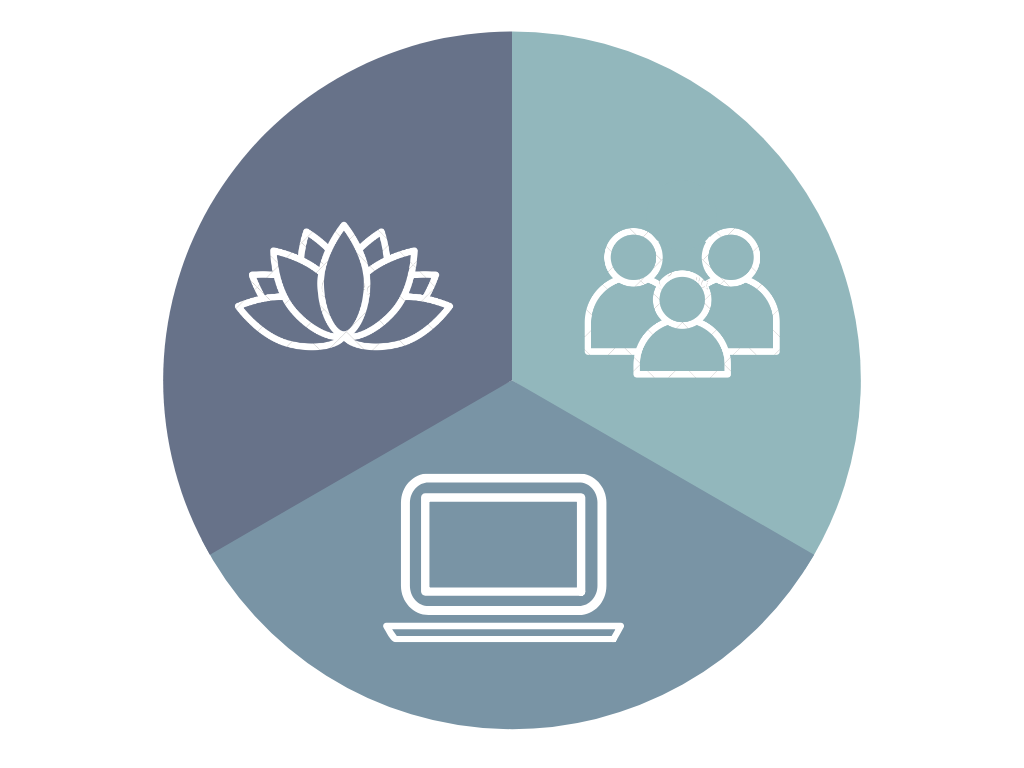 Our mid-year survey asked participants about their potential motivations, proposing improvements in three areas: our program Content, the Technology we use, and our social Community.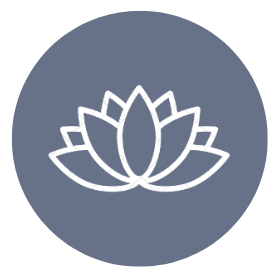 CONTENT: More Yoga Videos
"CF Yogi makes me feel empowered to practice yoga at home whenever I feel up to it."
In each of those areas, our respondents had strong preferences that helped guide our 2020 Impact Grant proposal to the CF Foundation, which was approved! Keep an eye out for these changes coming in 2020:
Our participants told us that they wanted more yoga videos! You wanted the class recordings to be available longer, and you also wanted more short, targeted yoga sequences on our YouTube channel. So in 2020, we're expanding our Zoom storage so that we can hold a TON more classes… we can't say exactly how many since the file size varies, but we could possibly keep a year's worth of class videos available at a time!
Plus, we have been gathering your feedback on your favorite classes, and are streamlining our video editing processes so that we can get your favorites edited and uploaded to YouTube in a more timely manner. Some of these will be full classes, some may be standalone segments for specific targeted needs. We aim to add at least one video per month to Youtube in 2020!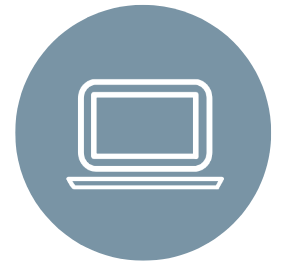 TECHNOLOGY: New Member Web Portal
"I'm improving my overall health on my terms."
Quick growth brings challenges, and the communication hurdles that go with managing a community of 800 registrants proved more than our initial processes could handle. E-mail works great for sending class invitations and videos to a small group, but bulk mailing that many people several times a week is a headache for everybody!
So you'll see that our website now has a member portal where participants can log in and access all registration links for current classes, as well as video recordings from previous classes! That means no more relying on hunting down emails in order to find your class invitations. Log in anytime and get your yoga fix!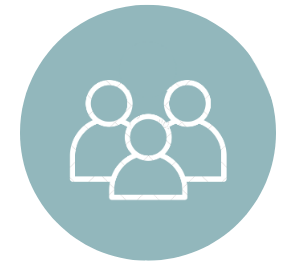 COMMUNITY: CF Yogi Facebook Group
"CF Yogi makes me feel like I am part of a community, less alone in my day to day with CF, and more mentally balanced."
We now have our own private Facebook group, moderated by our instructors and some of our passionate volunteers! This group is a place for participants to connect with fellow CF Yogis, grow friendships, and learn more from our instructors outside of the CF Yogi virtual studio.
This group is searchable on Facebook but membership is limited to registered CF Yogi members. To keep this a safe space, you must request approval to join. Make sure your membership request includes the same email address you used to register for CF Yogi so our moderators will be able to validate your membership!
Seeing the light in the CF community
"It's a great reminder to focus on the small things like breathing, stretching and your own self care. It's great to start [my children] off on the right foot in life."
This has been a momentous year for the CF community. We've had great triumphs in groundbreaking CFTR modulators becoming available, as people are beginning to transform their lives. And yet amid the joy and triumph there is also loss and pain. So many people did not live to see this day, or are still waiting for their life-changing breakthrough.
So we know that we will continue to play a dual role in the CF community. Yoga can help those who are seeing the effects of CFTR modulators as they suddenly are re-learning their own bodies and minds . . . and it also can help those who are waiting for their miracle drug and working every day to preserve their health and keep fighting. No matter where you are in your journey with CF, we hope to give you a "soft place to land" where you can simply breathe and be.
We believe that at its core, yoga is about light. It's about recognizing the light inside of yourself, and learning to see and recognize it in others. All physical and mental benefits aside, our greatest hope is to see the CF community shine . . . and continue to spread its light.
Love and blessings to all of our CF Yogis, and our deepest thanks to everyone whose support makes this all possible. We can't wait to see what 2020 has in store.