In honor of Cystic Fibrosis Awareness month and GiveBig on May 8th, we're hosting our first ever virtual OPEN HOUSE! We'll have events all day long to raise awareness for Cystic Fibrosis, and yoga as a powerful tool for wellness of body, mind, and spirit in the CF community.
Morning Event: OPEN YOGA CLASS FOR CF AWARENESS
10 AM PDT / 11 AM MDT / 12PM CDT / 1PM EDT
Join Katie M. for an uplifting yoga practice that unifies breathing with movement. This FREE yoga class in our virtual studio is open to EVERYONE, not just people with CF! Our goal in offering this FREE LIVE class is to help spread awareness about CF, and the potential benefits that yoga provides for our CF community. Alongside our yoga practice we'll answer questions about what CF involves, and how yoga can improve health outcomes and quality of life.
SIMULCAST to Facebook Live and Zoom: You can watch on Facebook Live, or for the full virtual studio experience you can register for the Zoom class (where you can talk with us face to face)! (A recording will be emailed to Zoom registrants afterward, so you can still get your yoga on even if you can't join us during the live class.)
Afternoon Event: KIDS YOGA
2:30 PM PDT / 3:30 PM MDT / 4:30 PM CDT / 5:30 PM EDT
Playful yoga for the young, and young at heart! Yoga is a non-competitive form of exercise that's great for kids, and especially beneficial for kids with CF. Regular yoga practice builds strength, balance, confidence, flexibility, and can even improve lung function. Yoga's focus on the breath makes it highly adaptable to a wide range of physical abilities, and a valuable tool for proactive management of cystic fibrosis that will follow them for life. Join the fun on Facebook Live!
Please GiveBig to support wellness of body, mind, and spirit in the CF community!
GiveBig is a ONE-DAY fundraising event to help us grow our mission:
CF Yogi's mission is to support wellness of body, mind, and spirit in people with CF and their network of parents & caregivers, spouses & partners, family & friends.
In only four months, over 500 HOUSEHOLDS have registered for CF Yogi's program of weekly online yoga classes. Feedback has been universally positive, and the #1 thing our students have said could make our program better is simply . . . MORE CLASSES, MORE OFTEN!
In order to meet this need, we are working on expanding our class offerings with multiple classes per week, and a variety of classes for different ability levels. Our program is FREE to people with CF, as our classes are funded entirely by charitable giving.
$1,000 funds weekly yoga classes for one month. How many months of classes do you think can we fund in this single day of giving, if we all pull together and see what's possible!? Every single dollar makes a difference.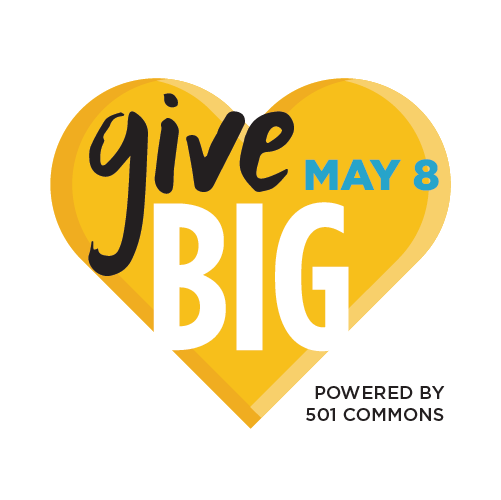 If you believe that people with CF are more than their diagnosis, please donate now and change a life!