Yoga for Every Body
with Katie Malik
Stay active at home while supporting people with CF who are at high risk of COVID-19.
Fridays 10AM PDT / 11AM MDT / 12PM CDT / 1PM EDT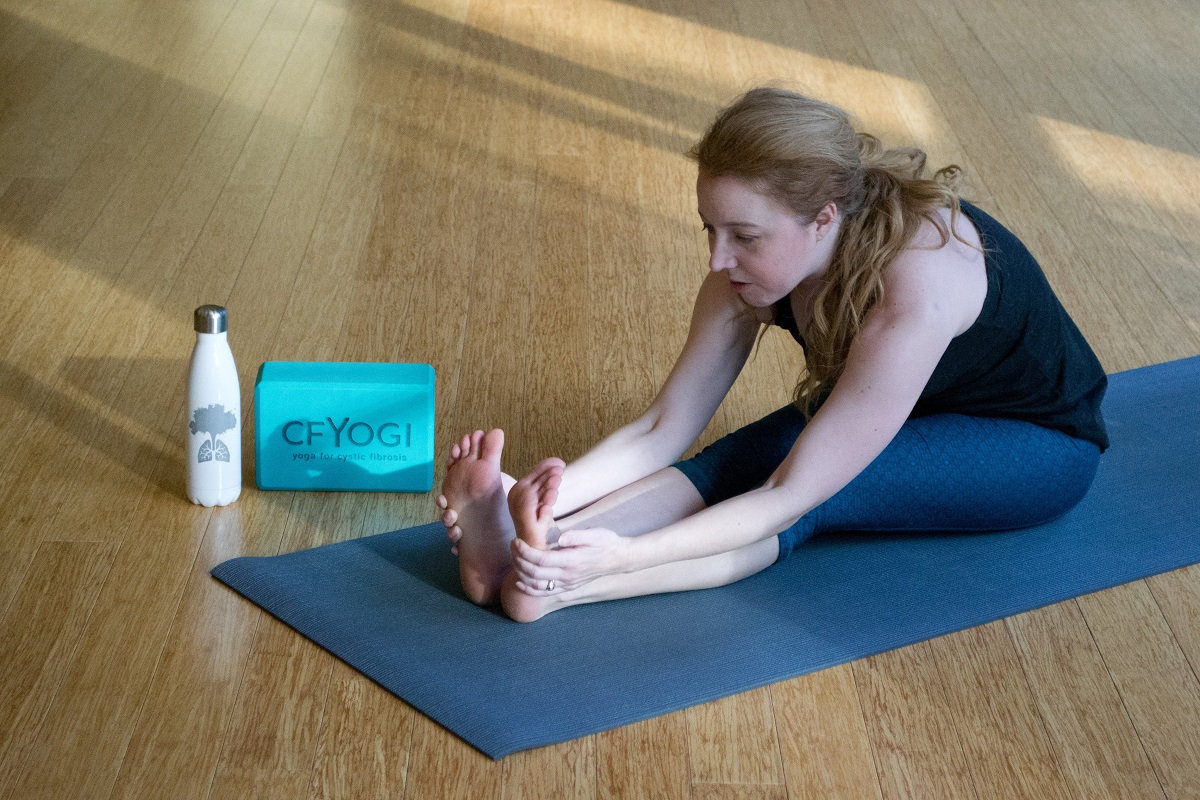 For the first time ever, we're opening our virtual yoga studio to Every Body, not just those with cystic fibrosis.
CF Yogi is a virtual yoga studio by and for the cystic fibrosis community. People with CF have a lifetime of experience with self-isolation, infection control, and keeping a 6-foot distance from others with CF. We created our program of live online yoga classes to help people with CF stay active and healthy at home, while giving them a virtual community to connect with each other. Since our program began in January 2019, we have had over 1,000 people with CF and their caregivers come through our virtual "doors."
Our experience in teaching yoga online is now proving valuable to Every Body. Since EVERYONE now is subject to self-isolation and anti-infection precautions, we are offering this class to help the general public to practice yoga at home, while supporting our CF community at the same time. It's free to attend, but we invite you to make a donation to support our program during this critical time in the lives of people with CF. Our mission is to support the mind-body wellness of people with CF through yoga — and as a high-risk group that has to take even more precautions right now than the general public, they need our help even more in the light of the COVID-19 pandemic.
This yoga flow class will balance exercise to keep you physically strong with relaxation to help you let go of stress… two things we all need a little more of right now!  We also will offer pose options and modifications so you can customize your practice to what you need on any given day.
Our suggested donation is $10/class, which you can make here. CF Yogi is a 501(c)3 non-profit project fiscally sponsored by Social Good Fund, and your donations are tax deductible.
Your donation and participation helps people with CF stay healthy, while you can stay active in your own home as well. It's a win-win for Every Body.  
Use the form below to sign up for this class.
Once you're signed up, you will receive an e-mail confirmation from Zoom that will include all the details on how to join us for class. We will also email you weekly links to the class recordings afterward, so make sure you add hello@cfyogi.org to your safe senders list so those messages don't end up flagged as spam.
Note: You will not receive access to our Member Portal, which is exclusively for the CF community.